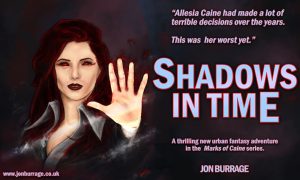 Book #4 in the Marks of Caine urban fantasy series — Shadows in Time — is now available on Amazon Kindle @ amzn.to/20QI2O0  .
Stacking in at around 30,000 words it isn't quite as long as Rivers of Ink, but it builds on the events there as well as offers seeds of things to come.
Yes, there's a plan!